Get Involved!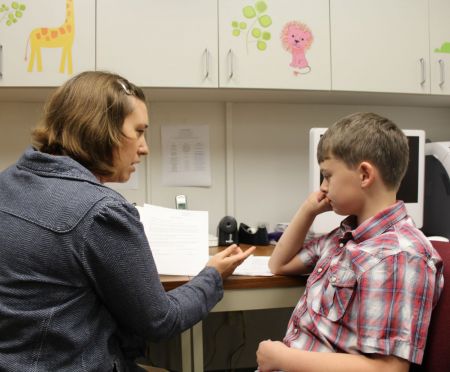 The success of our research depends largely upon the participation of families like yours. Your child may be eligible to participate in one of our research projects. Your family's involvement will help to us to gain valuable inisght into children's cognitive and perceptual-motor development. All participants are compensated for their time and effort.
You can sign up online to become part of the Department of Psychology Child Research Participant Registry. Registering your child does not commit you to participate in a research study – it simply allows us to store your contact information, so that we may contact you about exciting new research opportunities as they become available. You are free to decline participation in any study, and you may request that your contact information be removed from our registry at any time, for any reason.
The Perceiving, Acting, and Thinking Lab is part of the Children's Research Lab in the Department of Psychology at the University of Iowa. Our research includes studies that examine different aspects of children's cognitive and perceptual-motor development. We are especially interested in how children remember and communicate about where things are located, and how immature perceptual-motor and cognitive skills contribute to childhood injury risk. The information gained from these studies will help us build a comprehensive picture of how children's spatial and safety skills develop. Ages of children that participate in our studies range from 2 years to 16 years.
---
If you are interested in participating or would like more information, please contact the lab at 319-353-2988 or plumert-lab@uiowa.edu.